News and Updates
Mountainous and verdant, and unburdened by the excesses of large-scale package tourism, the Canary Island of La Palma is an ideal destination for keen walkers and nature lovers, as well as those who simply enjoy pottering around in authentic small towns and villages. Unfortunately, the island hasn't always been easy to reach; during the current summer season, there is only one direct flight per week from the UK, a Gatwick service on Fridays, and availability is often scarce. This is all set to change, however, with the start of the new winter season in November, which will see the reintroduction of the weekly flight from Manchester, also on Fridays. For the first time ever, the Gatwick charter flights will operate twice weekly, on Tuesdays and Fridays, opening up the possibility of 10 and 11-night holidays, and on top of this a brand new scheduled service will operate from Gatwick every Saturday afternoon from 1 November to 28 March. Cachet Travel can also arrange travel to La Palma with flights from most UK airports to Tenerife and onward ferry connections or inter-island flights, so the range of options for visitors to La Palma has never been greater!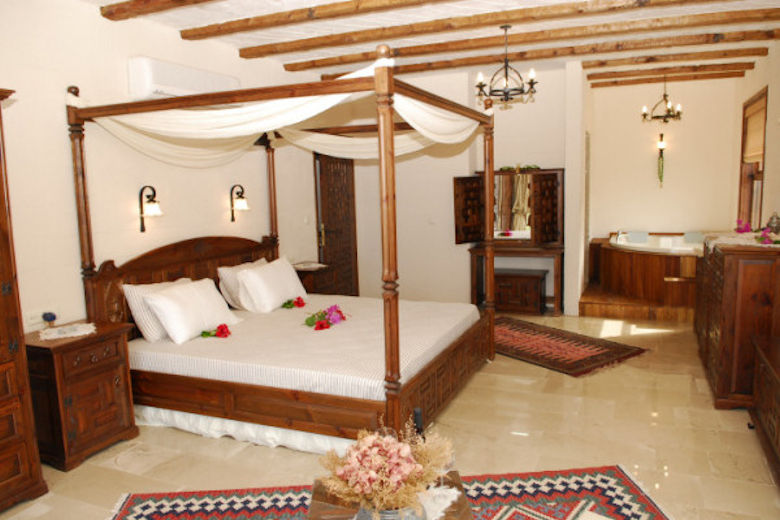 We are delighted to announce that our exclusive Mandarin Boutique Hotel, situated in the unspoilt Turkish hamlet of Faralya, has been chosen as the Hotel of the Ylear 2013 by the New York Travel Writers Society, an international association of over 850 media professionals specializing in travel journalism. To see the full list of award winners, please click here for the official press release, or for more information about the New York Travel Writers Society, please visit http://NYTWS.org.

If you enjoy cooking and love Mediterranean food, why not join our Turkish Cuisine Week, running from 21 to 28 October 2013 at Mandarin Boutique Hotel in Faralya. Our guests at Mandarin have been full of praise for the delicious home cooking based on local produce and traditional receipes, so here's your chance to pick up some tips from the hotel's chef, and learn more about typical ingredients during a visit to the market and a morning out collecting wild herbs. Please click above for full details.

To complete our Canary Island programme, we are adding Fuerteventura to our portfolio from the beginning of November 2012. The second-largest island in the Canaries is a beach-lovers paradise, with mile upon mile of soft sandy beaches sloping gently into the Atlantic Ocean. Our hand-picked selection of properties includes comfortable self-catering apartments just steps away from the beach, small yet elegant hotels and lovingly restored farmhouses in the rural interior.

As one of the UK's leading specialist tour operators to the Canary Islands, it was only a matter of time before we added the archipelago's most remote outpost to our programme. El Hierro is a sleepy and otherworldly backwater, whose wild and starkly beautiful landscapes remain barely touched by tourism. Choose from our range of charming country cottages and small hotels, and let us tailor-make your holiday arrangements, perhaps combining El Hierro with a stay on one or two of the other islands.
Do you have any photographs that you have taken on a Cachet Travel holiday that you would like to share with us and other travellers? If so, click on the logo on the left to visit our facebook page (you will need to log into your facebook profile if not logged in already), click to "like" our page, and upload as many pictures to our wall as you like. Pictures should be taken at one of our holiday destinations and can either show the actual holiday accommodation or any local attractions and beauty spots. Pictures should be at least 600 pixels wide by 400 pixels tall, and please include a comment or caption to tell us where the picture was taken. If we decide to use your picture on our website, you will receive a £25 voucher to be used against your next Cachet Travel holiday. We're looking forward to seeing your pictures!
Our unique small-group walking holidays along sections of the Lycian Way have been included in this influential holiday round-up; additional tour dates planned to meet subsequent increase in demand.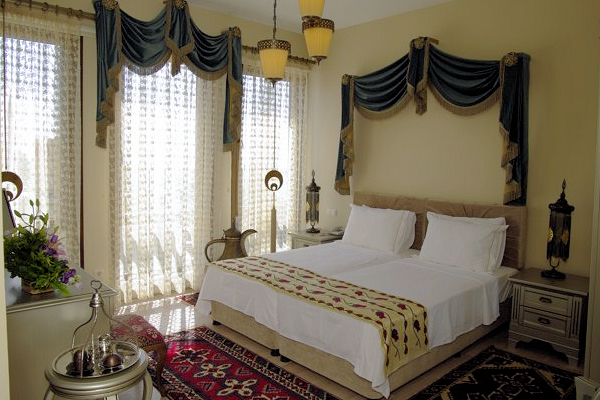 Istanbul's status as European Capital of Culture 2010 has further boosted this fascinating city's popularity as a short-break destination, so we are delighted to add another boutique hotel in the historic district of Sultanahmet, close to all the major sights. Since its reopening following extensive renovations, the Sokullu Pasa has been earning rave reviews on tripadvisor and similar sites, especially for the highly personal service offered by its friendly team.
For all you social networkers out there, we have finally decided to set up our own page on facebook. Whilst we are still finding our facebook feet, we plan to use our page to share useful links, updates, and of course additional photographs. You don't need to be a facebook user yourself in order to view our page - just click the link above - but if you are already on facebook, you can "like" our page in order to be kept informed of any news and occasional offers. Or why not share some of your own holiday pictures with us? We look forward to connecting with you!
We are delighted to introduce our new destination for next summer: the charming Greek island of Chios in the eastern Aegean, just north of Samos. Served by convenient scheduled flight connections via Athens, Chios is the fifth-largest island in Greece, and arguably one of the most fascinating and sophisticated. As yet, tourism has played a fairly minor role here, so that you can still find virgin beaches, unspoilt fishing villages and intact mountain scenery. We offer a wide range of accommodation on the island, from unpretentious studios right on the beach via stylish suites created in restored village houses in the medieval mastic villages, to one of Greece's most exclusive hotels set in a historic mansion amidst a beautiful citrus plantation.