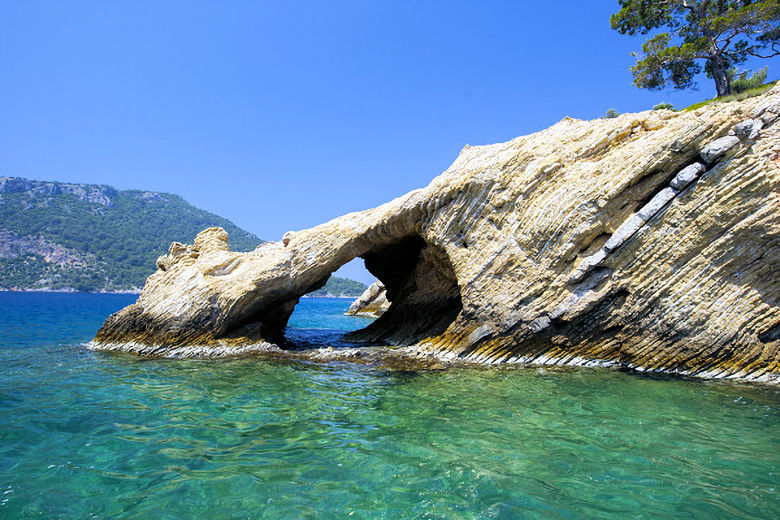 Exploring Photography on Land and Sea
7-night holiday
Dates
4 - 11 June 2022
Price: £110 per person added to the basic cost of a week's holiday on half board basis at Mandarin Boutique Hotel (currently £1146 per person). Single Supplement £175
Minimum/Maximum Group Size: 4-8 people
For full details of our holiday venue, Mandarin Boutique Hotel, please click here.

Travelling to foreign lands tends to bring out the photographer in all of us, as we try to capture the impressions and experiences we encountered on our journey in order to share these with friends and family, or to be able relive the memories years down the line. This special one-week holiday is for those keen to understand more about photography and to improve their technique, whilst exploring and discovering beautiful land and seascapes and all kinds of fascinating subject matter.

Our photography weeks are run by Nicholas Fischer, who has recently retired from his commercial career, but retains a passion for the photographic image. Over the course of his photographic career, Nicholas has not only worked for a diverse range of prestigious clients including Janet Reger, the Royal Horticultural Society, Allied Breweries and Boeing, but also displayed his work at exhibitions at the Design Centre London, the Barbican Gallery and the Chelsea and Hampton Court Flower Shows, to name but a few. Perhaps more importantly, Nicholas has also worked as a part-time lecturer in photography at Nottingham University and Manchester Metropolitan University, so he has experience in sharing his knowledge of, and passion for, photography.

Based at Mandarin Boutique Hotel, our Photography holidays consist of five full-day tutorials, each dedicated to a different theme, and one full day at leisure. The tutorial days start with a photographic briefing at 09:30, allowing enough time for a leisurely breakfast, before departing the hotel around 10:30 by minibus in pursuit of suitable subject matter. We return to Mandarin by 16:30 in time for afternoon tea, and reconvene around 18:00 for a critique of the images taken, with plenty of opportunity for further discussion over dinner.

The themes covered include:
Landscapes - A minibus excursion taking in dramatic mountain scenery, the beautiful gorge at Saklikent and the vast beach and sand dunes at Patara.
Seascapes - A boat trip from Oludeniz along the coast to the stunning Butterfly Valley and around Gemiler Island with its Lycian ruins on the shore line.
Archaeology - We visit the ancient site of Pinara with its impressively amphitheatre and the atmospheric "Ghost Village" of Kaya.
Life and People - A trip to the vibrant harbour town of Fethiye with its colourful market and bustling harbour front.
Nature and Panorama - We explore the unspoilt countryside around Mandarin, capturing the sweeping vistas and taking close-up shots of the local flora.
Equipment required: Basic digital camera with manual override system, basic tripod or camera support, polarizing filter.

Partners/travelling companions not wishing to join the photography course can stay at Mandarin at the standard package price without the £110 tuition supplement, or join our Turkish Cuisine Weeks running concurrently.


Price includes:
Return flights from Gatwick to Dalaman (regional flights at a supplement).
Accommodation at Mandarin on a half board basis.
Five full-day photography tutorials including transportation.
Airport transfers.
40% discount on all large format prints ordered from the course.