The Bodrum Peninsula
Gazing out across the wide Gulf of Gokova to the Greek island of Kos, the former fishing port of Bodrum has become one of Turkey's most popular holiday spots. Yet whilst the town itself must certainly rank as one of the most cosmopolitan (and at times liveliest) venues on the country's west coast, the peninsula that juts out into the shimmering Aegean sea from here still boasts several locations that are perfectly suited for thoroughly relaxing and laid-back seaside holidays.

Arguably the prettiest and most unspoilt of these villages is Gumusluk, famous for its fish and seafood restaurants, and its glorious sunsets! Here, the dozen or so restaurants follow the the curve of a small and pretty bay and the whitewashed houses are bedecked with flowers - some were originally storehouses for the mandarins and lemons produced locally. Rabbit Island is a short paddle away, and the village has a beach with stunning views to distant islands. Gumusluk lies in a conservation area - the site of ancient Myndos, a classical city once powerful enough to mint its own silver coins ('Gummus' in Turkish means 'silver'). Cars are prohibited in the centre of the village and strict building controls are upheld.

Anothor appealing spot that is especially suited for families with children of all ages, as well as anyone keen on watersports, is the village of Ortakent, home to the peninsula's longest - albeit fairly narrow - beach. Lying on the southern shores of the peninsula, Ortakent retains a pleasantly low-key atmosphere, but boasts an excellent range of facilities for watersports enthusiasts, numerous restaurants and all the local shops and services for your likely day-to-day needs.

Many guests are so happy relaxing in Ortakent and enjoying the sea-based activities that they rarely bother to venture further, but it would be a shame not to at least visit Bodrum for a day trip, easily done using the local dolmus service. Known as Halicarnassus in ancient times, Bodrum can proudly look back on over two-and-a-half millennia of history, and was the site of one of the Seven Wonders of the Ancient World, the Mausoleum of Mausolus. Bodrum's highlights include an amphitheatre, the renowned Museum of Underwater Archaeology, and the impressive Castle of Saint Peter, built in the 15th century by crusaders. Alternatively, you could loose yourself in the town's excellent shopping district, or simple enjoy the bustle of the many harbourfront bars, cafes and restaurants.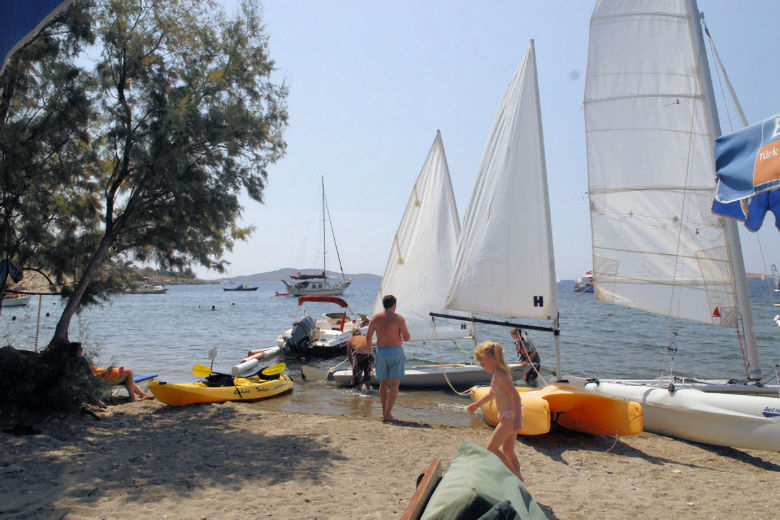 Accommodation in The Bodrum Peninsula:
Please zoom in and click on the markers, or scroll down for a list of accommodation.
Other Areas in Turkey
Our Other Destinations