Istanbul
Istanbul should certainly be on everyone's 'must see' list as, to paraphrase the old cliché, it really is the city where East and West conjoin, both geographically and culturally. Although now one of the most populated and rapidly modernising cities in Europe, after a relatively short flight visitors can still be transported into an exotic world of Greek, Roman, Byzantine and Ottoman architecture and with a blend of cultured to match.

Our hotels are both restored Ottoman houses, oozing the atmosphere of the Istanbul of yesteryear, with the addition of modern facilities and their location in the historic Sultanahmet area of the city, allows our guests to be within easy walking distance of the best known sights, such as the Topkapi Palace, the Blue Mosque, St Sophia and the bustling and vibrant Grand Bazaar.

For those with a little more time there is however much more to discover beyond Sultanahmet. The scenic Golden Horn area surrounds the natural harbour at the mouth of the Bosphorus, where the historic buildings of the Fener and Balat districts are UNESCO World Heritage Sites. One of the best viewpoints in the area is from the famous Piyerloti café, which can be reached by cable car. A cruise along the Bosphorus is an relaxing way of enjoying the sights of the city and the mixture of humble and magnificent buildings along the shoreline. You can take a traditional boat and cross from the European to the Asian side of the city or little further afield you can cruise to the Prince's Islands, which have long been a summer retreat from the city for the wealthy.

Perhaps one of the greatest pleasures of a city break is dining out and Istanbul certainly doesn't disappoint. Traditional Turkish cuisine is recognised by many foodies as one of the best in the world and the fine dining scene in Istanbul is certainly thriving. For a complete contrast you can dine in one of the simple fish restaurants on the shores of the Biosphorus or visit a traditional meyhane (originally opened to cater for the needs of hungry sailors returning to shore), in the buzzy Kumkapi district where simple mezzes and seafood are accompanied by copious amount of raki and gypsy music.

A short break in Istanbul can also be combined with one of our coastal holidays, although with the distances involved it does mean talking flights between Istanbul and Dalaman. If you are travelling to Cappadocia from Britain it involves taking a scheduled flight via Istanbul anyway so to use this to your advantage, and for a complete contrast, we can arrange for you to spend part of your time in Istanbul and the remainder in Cappadocia.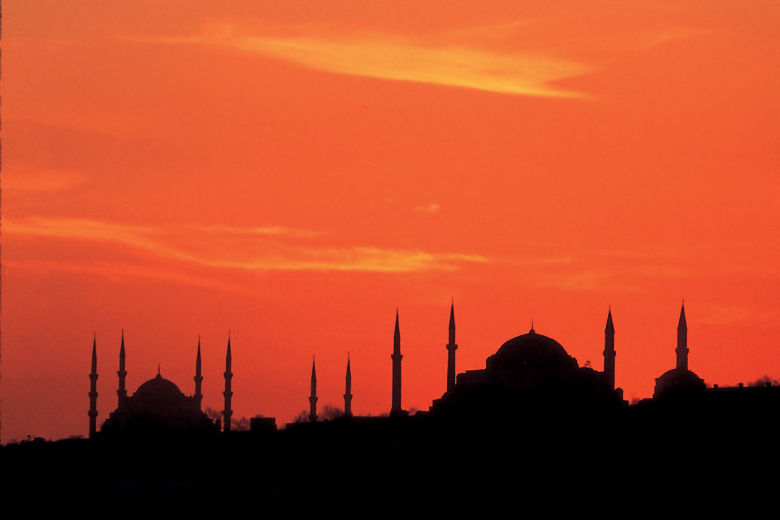 Accommodation in Istanbul:
Please zoom in and click on the markers, or scroll down for a list of accommodation.
Other Areas in Turkey
Our Other Destinations