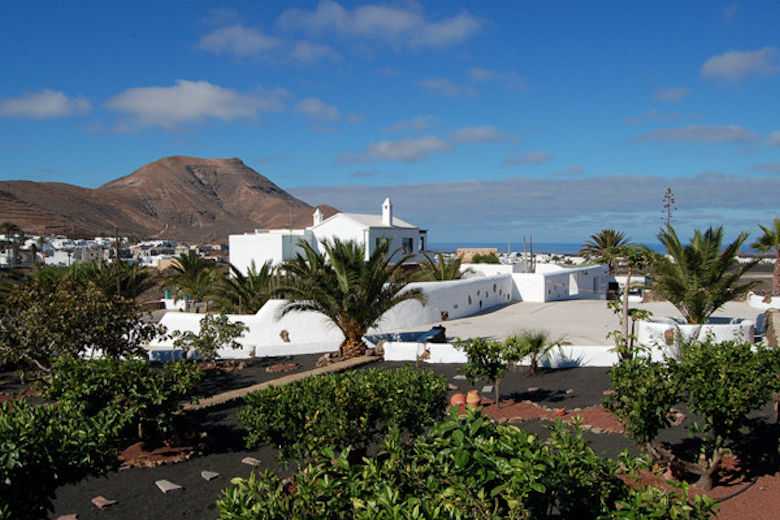 Hotel Rural Casa de Hilario
Under the same ownership as La Casona de Yaiza, this 16th-century country house was recently restored and turned into a small hotel of immense charm and character.
Rural Hotel with 7 rooms
Bed & Breakfast
Outdoor swimming pool
Car hire included
Free WiFi in public areas
We were delighted when the owner of La Casona de Yaiza showed us his latest creation, the very stylish Casa de Hilario, so naturally we have added it to our portfolio of properties in Lanzarote.

Situated in the picture-postcard village of Yaiza, on the edge of the Timanfaya National Park yet just a short drive from the laid-back resort of Playa Blanca, Casa Hilario has been carefully converted from a 16th-century country house. This was the home of Hilario Lanzaroteno, who returned from the Spanish-American war in the Philippines to live a hermit's life with just a camel for company, feeding it on the leaves of a fig tree. One of the areas in the Timanfaya Park, where visitors can see a demonstration of the heat created by the geothermal activity just under the surface, is still called the Isolte de Hilario in his memory.

Today the attractive whitewashed buildings house seven chic and contemporary rooms, combining the local style with some quirky Japanese elements and reflecting the current owner's flair and imagination. Each of the light and airy rooms has handmade furniture and the equally eye-catching bathrooms are equipped with large walk-in showers. Extra facilities include flat screen televisions, hairdryers, bathrobes and safety deposit boxes (for a small local charge). The rooms are all of a very good size but for those who prefer a little extra space, a junior suite is available.

The grounds, which enclose a small swimming pool, are equally imaginatively designed with a sheltered courtyard in addition to areas planted with many varieties of palms and cacti. Guests can relax in their favourite corner, choosing their views of the Fire Mountains, the ocean or the delightful village.
The small shops and handful of restaurants in Yaiza can easily be reached on foot but a complimentary car is included in the cost of a holiday at Casa Hilario so that guests can easily access all the island has to offer, including the famous Papagayo beaches, the nearby resort of Playa Blanca or even the charming capital Spanish provincial style capital of Arrecife.

Interactive Map
Please use the controls on the map to zoom in and out,
or move the map with your mouse.
Other Accommodation in Lanzarote
Other Areas in The Canary Islands
Our Other Destinations