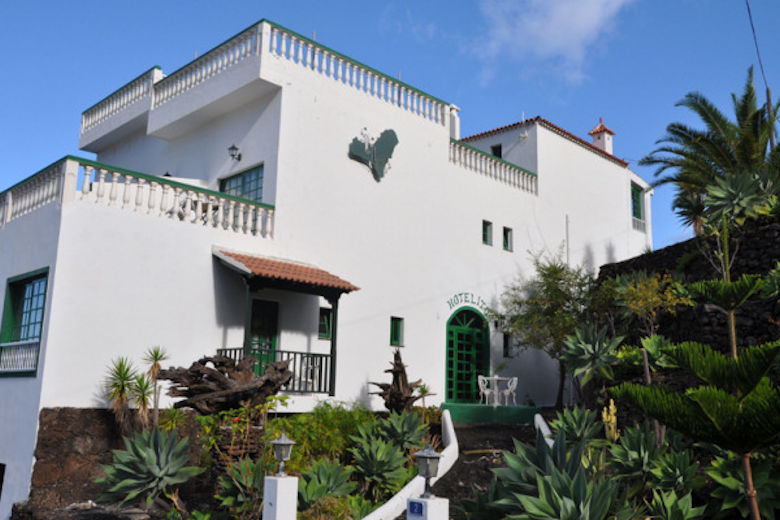 Hotelito Ida Inés
This small, family-run hotel is well situated for travellers wishing to explore the island and stands within walking distance of a small selection of restaurants
2-star Hotel with 12 rooms
Bed & Breakfast
Car hire included
Situated at Frontera, close to the centre of El Hierro, the Hotelito Ida Ines is ideal for those seeking a friendly and unpretentious base from which to explore the whole of the island. From its elevated setting just below Frontera's distinctive hilltop church, Virgen de la Candelaria, this cosy hotel enjoys expansive views across the wide valley of El Golfo up to the mountains and down to the sea. The north coast is approximately 4 km away, and whilst El Hierro is not primarily known for its beaches, there are a number of small coves and rock pools where sea swimming is possible in calm weather. Together with the almost joint-up village of Tigaday, Frontera is the island's main population centre after the little capital Valverde, so there is a decent range of facilities within a two-kilometre radius, including several restaurants and cafés, shops for your day-to-day needs, a bank and a petrol station.

The hotel itself comprises just 12 guestrooms, which are simply but prettily furnished. All have en-suite bath or shower rooms, TV sets (local channels only), and tea and coffee making facilities, a rather unusual bonus in these parts and one which the proprietor discovered - and decided to implement in his own hotel - during a recent visit to the UK! The majority of rooms also have a balcony or a small terrace. In addition, there is a communal roof terrace with panoramic views in all directions.

On the ground floor, the small reception area leads through to the breakfast room where a continental breakfast sets you up for the day. For dinner, the nearest couple of local restaurants are within a 10-minute walk from the hotel.

Interactive Map
Please use the controls on the map to zoom in and out,
or move the map with your mouse.
Other Accommodation in El Hierro
Other Areas in The Canary Islands
Our Other Destinations